A FEW WORDS FROM OUR CUSTOMERS
Facebook Rating Across Our Stores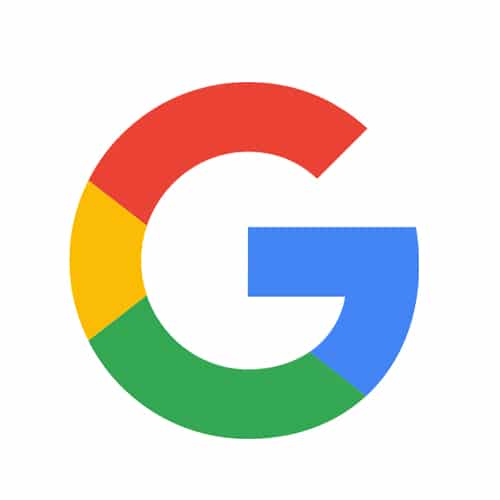 Google Rating Across Our Stores
Dear Easylife Kitchens Faerie Glen,
I would like to thank you for the professional approach your team have demonstrated in the conclusion of phase one of The Trilogy Collection in Menlyn Main. We have had an 8-year relationship with memorable and satisfactory results across the projects we have worked on together.
I am writing this letter to recommend Easylife Kitchens Faerie Glen and your team in detailed residential cabinetry. You have demonstrated commitment and a great end product. Easylife have demonstrated, under pressure, performance to deliver on time with adaptability to any on-site challenges that may arise.
Hope to see you in future developments soon.
Kind regards,
Deon Robinson
Thank you for a job well done! My new kitchen looks absolutely fabulous and I couldn't be more grateful to Amanda, Manny and Shawn for everything. Thank You for taking the most important part of our home to such an immaculate level. From conceptualization with Amanda to installation with Manny – I feel extremely lucky to have worked with such amazing professionals.
Thank you so much to the ELK Northriding Team for such amazing work!
Yours Truly,
Seshnee Wood
Beautiful Kitchen, Greatly Appreciated
Morning Nizaam
Thanks for designing our Beautiful Kitchen, greatly appreciated. Wasfie and his team completed the kitchen this morning. Thanks to Wasfie for a perfect Installation. Sandra and I are highly satisfied.
We will do the final payment as indicated below by tomorrow.
Have a good day.
Regards
John
Hi Julia
I would like to pay a special word of thanks to you and Mr Moosa for the
professional manner in which our new kitchen project was addressed.
Mr Moosa was a real pleasure to have on-site, he is very professional in his
approach and I will highly recommend him to any potential client.
Thanks for all your assistance.
Richard & Jeanette
Hi Bronwyn,
This "thank you" is very overdue…. but better late than never!
I just wanted to thank you for the fantastic job you did for us and so stress-free!
We are more than thrilled with everything and will always give your Easylife branch high recommendations.
Thanks again and stay safe.
Kind regards,
David and Brenda
Good day Ollie
It has been a long journey and a great opportunity to make me a loving and beautiful kitchen as well as wardrobes. I must say, together, we made great choices.
As for your workmanship, I must applaud Thomas who was very patient and paying a lot of attention to details. He made sure everything was aligned and was up to standard.
Being a difficult client as I am, he nailed it according to my perfection.
Keep up the good work to you and all your colleagues at Easylife Kitchens, I won't hesitate to refer potential clients in future.
From my wife and kids, we send you the warmest regards.
Mr Mokwana
Dear Shawn,
Just an additional note of thanks for the (yet again) exceptional planning and work by Marie and ELK. The end result has exceeded expectations, and we are most grateful. Thanks again to Marie who repeatedly went the extra mile to look after us in every respect.
This is now 13 years and 3 experiences of ELK, all of which were six stars. We have worked with the North Riding office on two of the three occasions, most recently with a complete rebuild of a dressing room / study. The project was (again) managed by Marie, who from start to finish went the extra miles (and then some). Her original planning, design, and then her supervision throughout took all the stress out of the construction. When the predicted minor glitches present in any major project appeared, her response was immediate, and the solutions were found first time. Their installation team, headed by Gibbs, were flexible, working smoothly and efficiently from the very beginning. The team were meticulous in their care (during these Covid times), and cleaned up the site spotlessly at the end of every day.
I have no hesitation in recommending this branch, its Head, Shawn, and especially Marie, Gibbs and his installation team, for their attention to detail in every way. Well done all.
Ken and Vee Boffard
Once again. Just want to compliment you guys on a beautiful kitchen. Ruben and Elvis are a pleasure to watch do their work. Island looks exceptional. Will send pics when complete. Thank you.
We could never achieve this quality and satisfaction from any other supplier
Hey Adrian,
Good morning.
Just wanted to put out in writing some words regarding your service and the whole process of our kitchen and bedrooms cupboards!
It's my pleasure to send this email and recommend Adrian Loubser from Easylife Kitchens Cape Town Branch.
From the beginning to the end Adrian has been amazing. He has been very accommodating and helpful with all our requests.
Since the first moment he understood what we were looking for and helped every single time. Even when there has been mistakes Adrian knew how to make sure that we remain happy and pleased with the process and the end product!
Adrian has offered and executed a top-notch quality, service and rate, which for us as the clients is priceless!
Adrian has been super creative in order to get our dream kitchen and he really succeeded in it BIG TIME!
The outcome of our new kitchen and bedrooms cupboards is nothing less than amazing, and we must admit, that from this project onwards there will be no other than Adrian to make any of our kitchen and bedroom cupboards, and the same for all our friends as well! All of them are so impressed!
Thank you for all your help, we could never achieve this quality and satisfaction from any other supplier!
Have a great week!
Cheers
Nadav Lahat
Thank you for the wonderful service you have given us
Dear Adrian
This email serves to thank you for the wonderful service you have given us at our home in Camps Bay. Your valuable input in embracing our idea of how we wanted the kitchen to look (like). You really transformed it, and many thanks to Junaid as well. We are really proud of your work and would gladly recommend you to anyone. We love our kitchen so much which has pretty much transformed our home.
Kind regards
Barry
I am sure that with people of this calibre, your company can only go from strength to strength.
When I moved to Waterfall Hills in 2014, ma brand new place was entirely equipped with your products. I could appreciate the functionality and quality of your furniture. I immediately ordered more kitchen cabinets. Recently, I needed more shelves to convert a bedroom cabinet designed for hanging clothe into a shelve cabinet.
Mandy Fouche very professionally organised this small operation, including the delivery.
Both shelves were promptly delivered by Dominique who also followed up. It is great to deal with people who obviously take pride in their work.
I am sure that with people of this calibre, your company can only go from strength to strength.
Thank you
Kind regards
HMM Fuss
Your product and people are just in another class.
Hi Liezel
Last night I got excited for the first time seeing my wine rack.
Jose and Jabo are excellent to work with. Your product and people are just in another class.
They worked till after 8pm last night, I took them a meal and we invited them for coffee at the coffee shop this morning.
I can see why you work with this guy – Jose is proud of his work and he doesn't tolerate nonsense. With such a guy I can walk a mile.